VirusTotal's Team is strongly interested in malware and ICT security research, we are always willing to help researchers and to participate in research projects. In the past we have been engaged in national and international publicly funded research projects, ranging from regional research aids to fully fledged European Union 7th Framework Programme projects.
If you are looking for a research partner in some national/international project and VirusTotal's services and nature fit with your partnership needs, do not hesitate to contact us, we will be glad to hear from you. Below you can find a non-exhaustive list of the most notorious research projects in which VirusTotal has been involved in some way.
WOMBAT (EU FP7 ICT)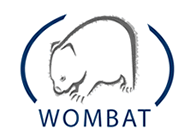 Worldwide Observatory of Malicious Behaviors and Attack Threats. European Commission 7th Framework Programme ICT project. Total cost: 4.42 million euro. EU contribution: 2.89 million euro.
The WOMBAT project aimed at providing new means to understand the existing and emerging threats that were targeting the Internet economy and the net citizens. To reach this goal, the proposal included three key workpackages:
Real time gathering of a diverse set of security related raw data.
Enrichment of this input by means of various analysis techniques.
Root cause identification and understanding of the phenomena under scrutiny.
The acquired knowledge was shared with all interested security actors (ISPs, CERTs, security vendors, etc.), enabling them to make sound security investment decisions and to focus on the most dangerous activities first. Special care was also be devoted to impact the level of confidence of the European citizens in the net economy by leveraging security awareness in Europe thanks to the gained expertise
More information about the project, its deliverables and its findings are available on WOMBAT's public blog and on the corresponding WOMBAT Cordis site.
FORWARD (EU FP7 ICT)
FORWARD was a coordination action that aimed at promoting collaboration and partnership between researchers from academia and industry involved in the protection of ICT infrastructures against cyber threats such as malicious code (viruses, botnets, spyware), spam and phishing. The goal was to identify, network, and coordinate the multiple research efforts that were underway in these areas and leverage these efforts with other activities to build secure and trusted ICT systems and infrastructures.
The main objectives of the project were:
Establish working groups to discuss best practices, progress and priorities, setting the research agendas to be pursued in Europe and identify possible new research areas and threats that need to be addressed.
Set up an online platform for regularly assessing and reviewing the evolution of the threat landscape and the state of the art in threat detection and prevention techniques.
Organize workshops with relevant groups of experts from industry and academia but also with policy makers for discussing and presenting the emerging threat landscape, the ongoing research in answer to these threats, and for providing recommendation on actions to be taken in partnership with industry and governments.
Leverage the findings of individual working groups to describe scenarios in which adversaries use a combination of attacks to threaten the security and disrupt the lives of the people in the European Union.
More information about the project, its outcome and findings is available on FORWARD's public blog and on the corresponding FORWARD Cordis site.
SysSec (EU FP7 ICT)
SysSec. European Commission 7th Framework Programme Network of Excellence. Total cost: 2.95 million euro. EU contribution: 2.5 million euro.
When the project was proposed the consortium was witnessing an ever-increasing amount of cyberattacks on the Internet. Prolific, ingenious, and ranging in style from large-scale worms to "under the radar" phishing attempts, cyberattacks had evolved to unprecedented levels of sophistication. To counter these cyberattacks, defenders were (mostly) developing safeguards, after the attack was made. In the meantime, while defenders were busy with mending the fences, attackers had already developed and planned their next strike. What the consortium had realized over the preceding decade was that the world was facing an asymmetrical threat: unless addressed, that asymmetrical threat would have defenders locked into a vicious cycle: chasing after attackers without ever being able to catch up.
The consortium believes that in order to advance the field of cybersecurity, it must act proactively and in synergy to change the rules of the game: instead of being reactive to cyberattacks, one should become proactive. Instead of cleaning after existing (or past) attacks, one should work on predicting threats and vulnerabilities and build defense before threats materialize. Research combined with effective synergies is critical to realize this game-changing plan. SysSec proposed to create a Network of Excellence in the field of Systems Security for Europe to play a leading role in changing the rules of the game.
Capitalizing on the results of the FORWARD coordination action and building on strong synergies with Industry and Policy makers, SysSec planned:
To create a virtual center of excellence, to consolidate the Systems Security research community in Europe.
To promote cybersecurity education.
To engage a think-tank in discovering the threats and vulnerabilities of the Current and Future Internet.
To create an active research roadmap in the area.
To develop a joint working plan to conduct State-of-the-Art collaborative research.
More information about the project, its outcome and findings is available on SysSec's homepage and on the corresponding SysSec Cordis site.
ICSG MALWARE WORKING GROUP (IEEE Standards Association)
IEEE Standards Association Working Group.
The Malware Working Group's aim is to solve some of the malware related issues the industry faces today. The initial focus has been to establish more intelligent ways of sharing malware samples and the information associated with them in a way that makes the computer security industry more effective.
More information about the working group and its current tasks are available on the ICSG Malware Working Group homepage.